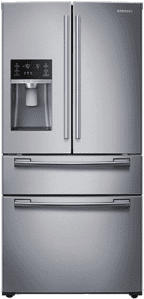 TM

Service LLC - Appliance repair
Refrigerator repair in Santa Clara County
We can fix these refrigerator's issues:
Cooling Problems
Not Making Ice
Water Dispenser Not Working Properly
Ice dispenser not working
Not defrosting
Leaking water
Noisy or loud
Defrost drain clogged
Freezing food
Light not working
Freezer is cold but refrigerator is warm
et al.
---
---
No matter what types of issues your refrigerator is having, our team to diagnose any problem related to your refrigerator, and get it working again for you.
Please give us a call at +1 (408) 664-0982 to speak with our customer service professionals and schedule a time for us to come out and get your refrigerator fixed.
Whether your refrigerator is under warranty or not, we can get it working again. Contact us today for the best refrigerator repair in .